New type of massive explosion explains mystery star
An ancient star with a unique chemical composition has been discovered by an international research team.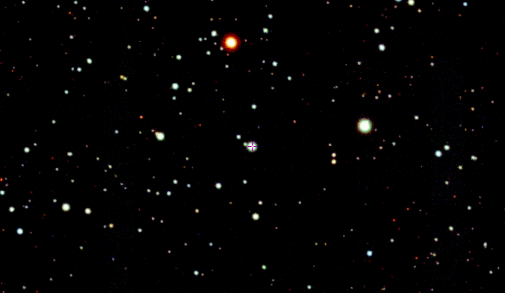 An international research team with Swedish involvement, lead by astronomers at Australian National University, has discovered an ancient star with a unique chemical composition. In particular, the high levels of zinc and uranium found in this object points to the existence of rapidly spinning and highly magnetized stars exploding only a billion years after the Big Bang in so called magneto-rotational hypernovae.
The other possible explanation for the unusual abundance patters of this old star is a merger of two neutron stars, however, the authors show that this theory provides a worse fit to the data. Only the violent collapse of a very early star – amplified by rapid rotation and the presence of a strong magnetic field – can account for the additional neutrons required to synthesize the chemical elements.
Dr. Karin Lind at the Department of Astronomy, Stockholm University, is co-author and part of the research group behind the discovery. She assisted the lead authors with the spectrum analysis, in particular with regards to non-equilibrium effects.
"Measuring elemental abundance from high-resolution stellar spectra is a complex science, but in cases such as these also extremely rewarding. This discovery sheds light on the origin of all chemical elements beyond the iron-peak, e.g. gold and silver", she says.
The research is published today in the journal Nature.
Press release: https://astro3d.org.au/new-type-of-massive-explosion-explains-mystery-star/
"Magnetorotational hypernovae are another astronomical r-process site"
DOI: 10.1038/s41586-021-03611-2