Space telescope CHEOPS discovers unique planetary system
The space telescope CHEOPS, launched about a year ago, has discovered a unique planetary system consisting of six exoplanets, out of which five are locked in a rare rhythmic dance as they orbit their central star.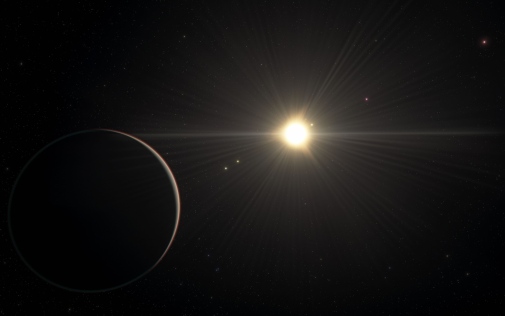 The sizes and masses of the planets, however, don't follow such an orderly pattern. This finding challenges current theories of planet formation.
The study has now been published in Astronomy & Astrophysics with Adrien Leleu (University of Geneva and Bern) leading the team that includes five Swedish researchers, two from the Department of Astronomy, Stockholm University: Alexis Brandeker and Göran Olofsson.
Read more about the discovery in the press release from the European Southern Observatory (ESO):
https://www.eso.org/public/news/eso2102/