New Research Council grants for astronomy
Vetenskapsrådet (VR, the Swedish Research Council) has recently awarded grants to researchers at the Department of Astronomy.
Angela Adamo was granted a VR establishing grant and a Space board career grant to probe how star formation operates in galaxies. She will investigate the clustering properties of star formation at intermediate galactic scales (i.e. between a few and tens of light years) with the goal of yielding a fundamental piece of information for our understanding of the the star formation process from stellar to galactic physical scales.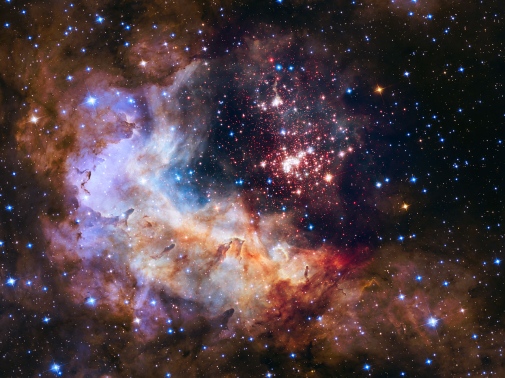 Matthew Hayes received a VR consolidator grant of 2 MSEK/year to run for six years, which he will mainly use to hire postdoctoral researchers. The goals is to better characterize how much mechanical energy is present in galaxy winds, and how much has been produced by massive stars and supernovae, by combining data over a very large range of energies (from X-ray to radio).
Other recent recipients of VR grants at the Department of Astronomy include Stephan Rosswog and Garrelt Mellema.