Per Olof Lindblad turns 90 years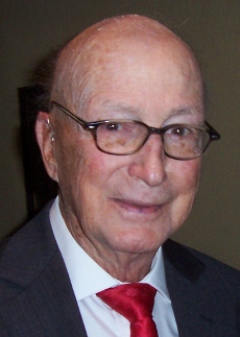 Per Olof Lindblad, Professor Emeritus at the Department of Astronomy, turned 90 years old on the 22nd of October 2017. In 1960, Lindblad defended his PhD thesis at what was then Stockholm University College. The topic was spiral structure in galaxies. In 1966, he became a professor and the astronomer of The Royal Swedish Academy of Sciences. In 1973, when Stockholm University took over Stockholm Observatory from the Academy, Lindblad became a professor at the university, where he served until 1993. As a scientist, Lindblad has made sabbatical sojourns at the European Southern Observatory (ESO) headquarters at Garching, Germany, and University of Maryland, USA.
The research of Lindblad has focused on our home galaxy, the Milky Way, as well as other galaxies. Around 1960, he pioneered computer simulations of the spiral structure of galaxies. The barred spiral galaxy NGC 1365 (see picture below) has figured prominently in the research of Lindblad. He has also been a pioneer in combining multi-wavelength observations and theoretical investigations when studying barred spiral galaxies. In the Milky Way, Lindblad discovered a distribution of neutral Hydrogen in interstellar space which today is known as Lindblad's ring. This distribution is associated with Gould's belt, a ring of stars in the Milky Way. See also the bibliography of Lindblad at ADS.
Among the offices held by Lindblad, one could mention director of Stockholm Observatory, Member of the ESO Council, Vice President of the International Astronomical Union, Vice Chairman of the Swedish National Committee for Astronomy and Secretary of the Swedish Astronomical Society. He is a member of the Royal Swedish Academy of Sciences and the Norwegian Academy of Science and Letters. Asteroid (4043) Perolof is named after him.
Lindblad is still active as a scientist, currently contributing to a study of water in NGC 1365, using data from the Swedish space telescope Odin and the European space telescope Herschel. In October 2017, Lindblad took part in the trip to the telescopes on La Palma, Canary Islands, arranged by the Class for astronomy and space science of the Royal Swedish Academy of Sciences.
The Department of Astronomy congratulates Per Olof Lindblad on his 90th birthday.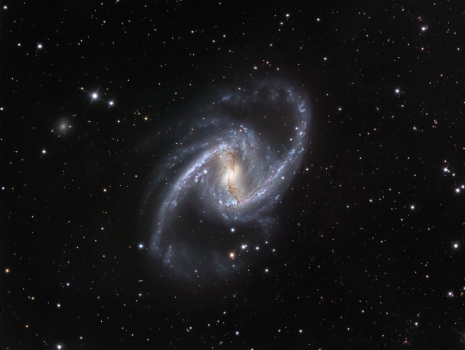 Thanks to Aage Sandqvist for providing background material for this text.